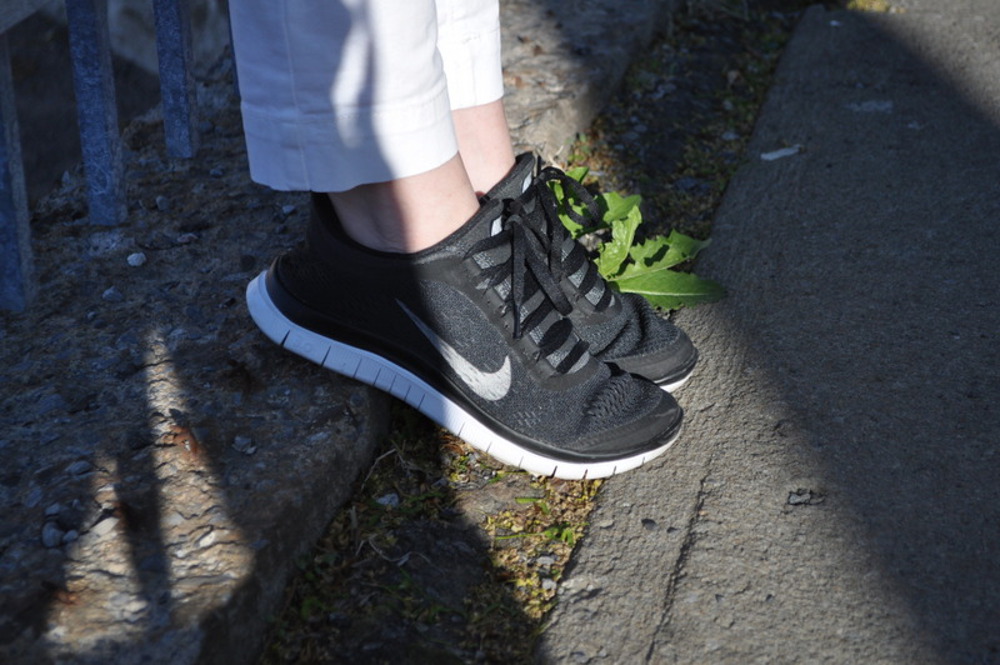 Seriously, what was I doing all this time without a pair of Nike Free 3.0? Since I got them I just want to wear them every day, for every occasion! Okay I may exaggerate a bit, but I'm really in love with them. They are so comfy, their name was chosen with due, it is true that you feel free with these shoes on your feet!
I found them last week in New York. I wanted a pair for a few weeks now, but I could not find them in a basic color anywhere.. Now that I have them, they will be my best friend in Sweden!
We snapped these pics last Monday. I'm really into the Sporty Chic these days. I like to mix a nice blazer with basic elements and a pair a runners to rock my day! Monday it's always a busy day for me as I go trough all my reports to be prepared for my Tuesday meeting. But it's not a hard task for me, since analyzing my reports is one of my favorite aspect of my job!
How was your Monday guys?
By the way did you know that you can find me on Bloglovin? It's a easy way to follow your favorite blogs! Click on this link → Follow my blog with Bloglovin
Trainers: Nike Free 3.0 / Leather Cap: Asos / Long White Blazer: Zara / Pale Pink Blazer: H&M / Trouser: Zara / Tee: H&M / Bracelets & Necklace: Amnesia /