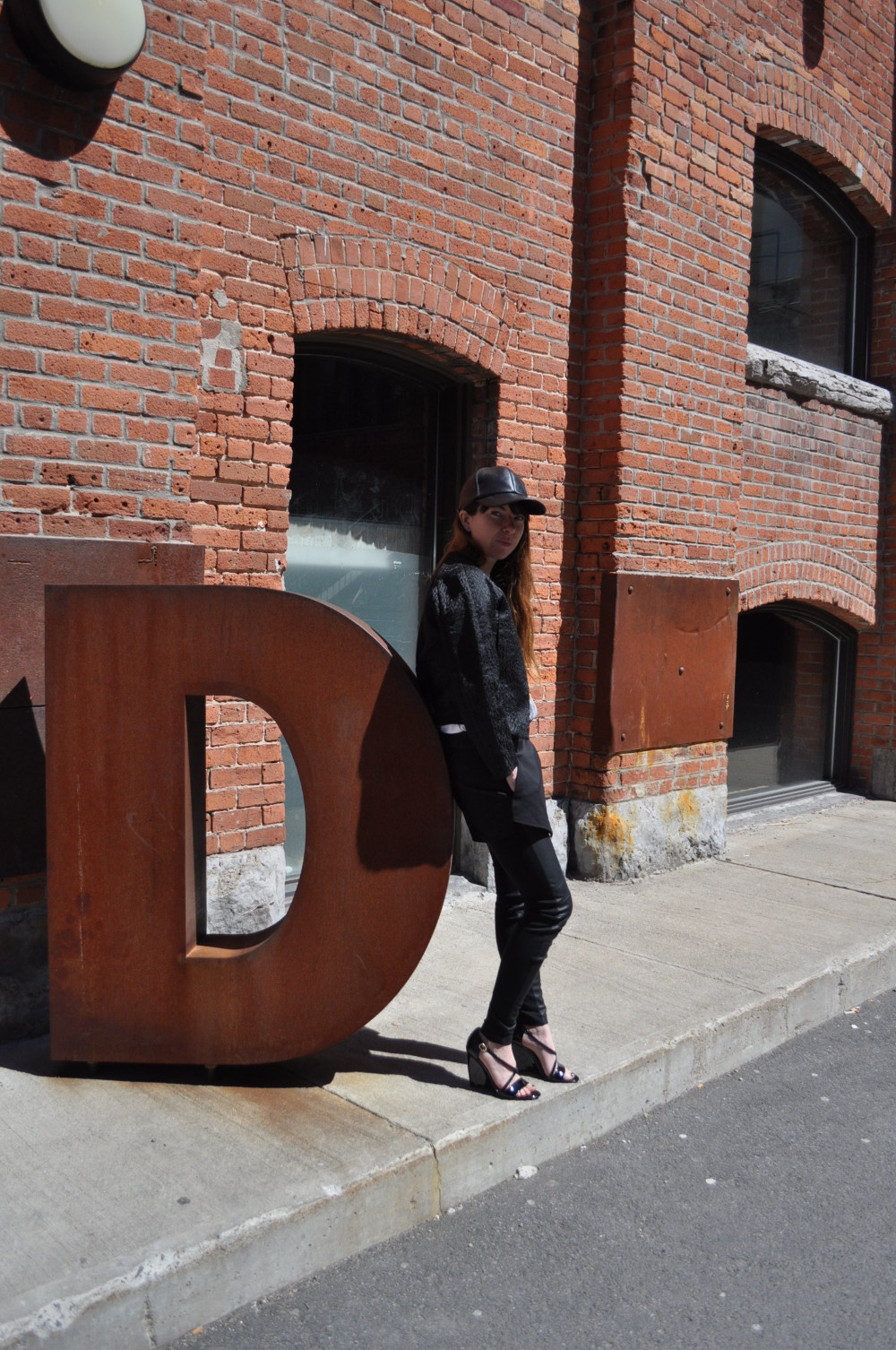 This Place Yves-Simard, reminds me of Paris, I don't know why, maybe it's the colors of the bricks or the street sign font, but it makes me dream of Paris! Did I tell you that I'm lucky enough to go back there in June. Karim and I will spend a couple of days there after Stockholm and Copenhagen 🙂 I have a lot of places that I didn't have time to see the last time i was there and I can't wait to go to the market again, such a great experience, like in my dreams!
So it looks like spring is finally getting here in Montreal, hopefully this time it's going to stay.  I can't stand cold weather anymore, at least until next December… please? 🙂
These pictures where shot outside Chateau St-Ambroise in St-Henri, Montreal. A beautiful building where offices, photo studios, artist studios and apartments share the space, a really cool spot! I would loooove to have our office there, such an inspiring place close to the Canal!
xxx
Leather Cap: Asos / Vest: H&M / Tee: Be-Street / Pleather Leggings: Zara / Sandals: Nine West