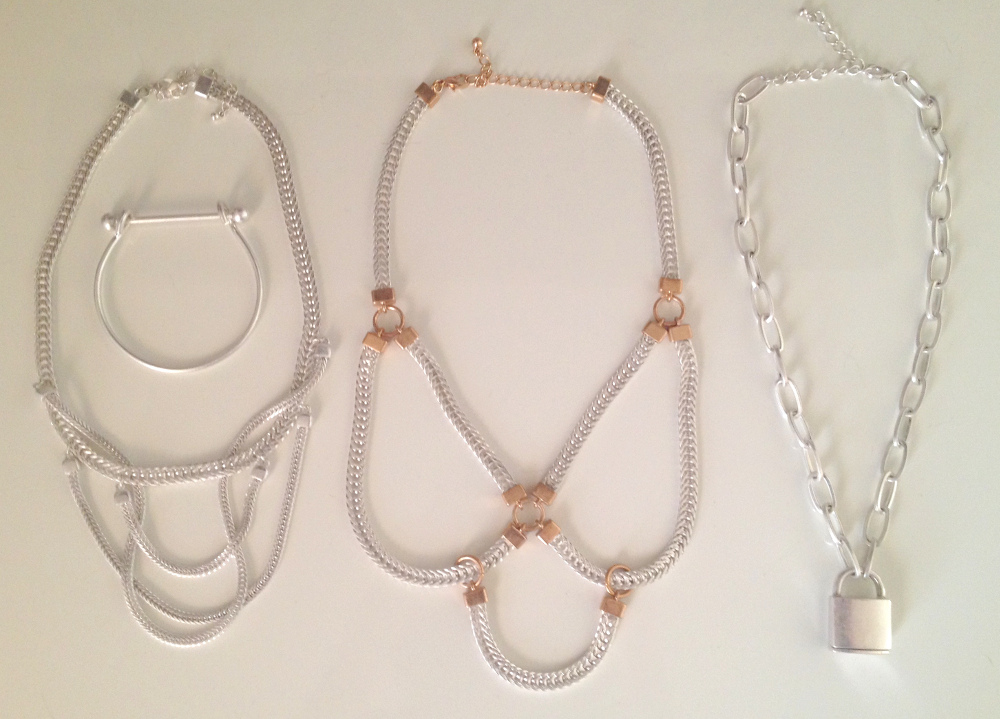 I know it's been a while. I had a crazy week and when I get home, I just want to do nothing and chill !!!! Since I didn't have time to do a new editorial with personal outfits, I thought I should share with you, the new jewelry program that I've been working on with the best accessories product developer that I had the chance to work with 🙂
I'm pretty proud of this collection and I wanted to show you some pieces I picked for myself! Developing jewelries is one aspect of my job that I like the most,  one of them because there's a lot that I like!
What do you think about them? This is part of our brush rhodium collection!! They will be available really soon online here, or now in-stores !