Fall Blue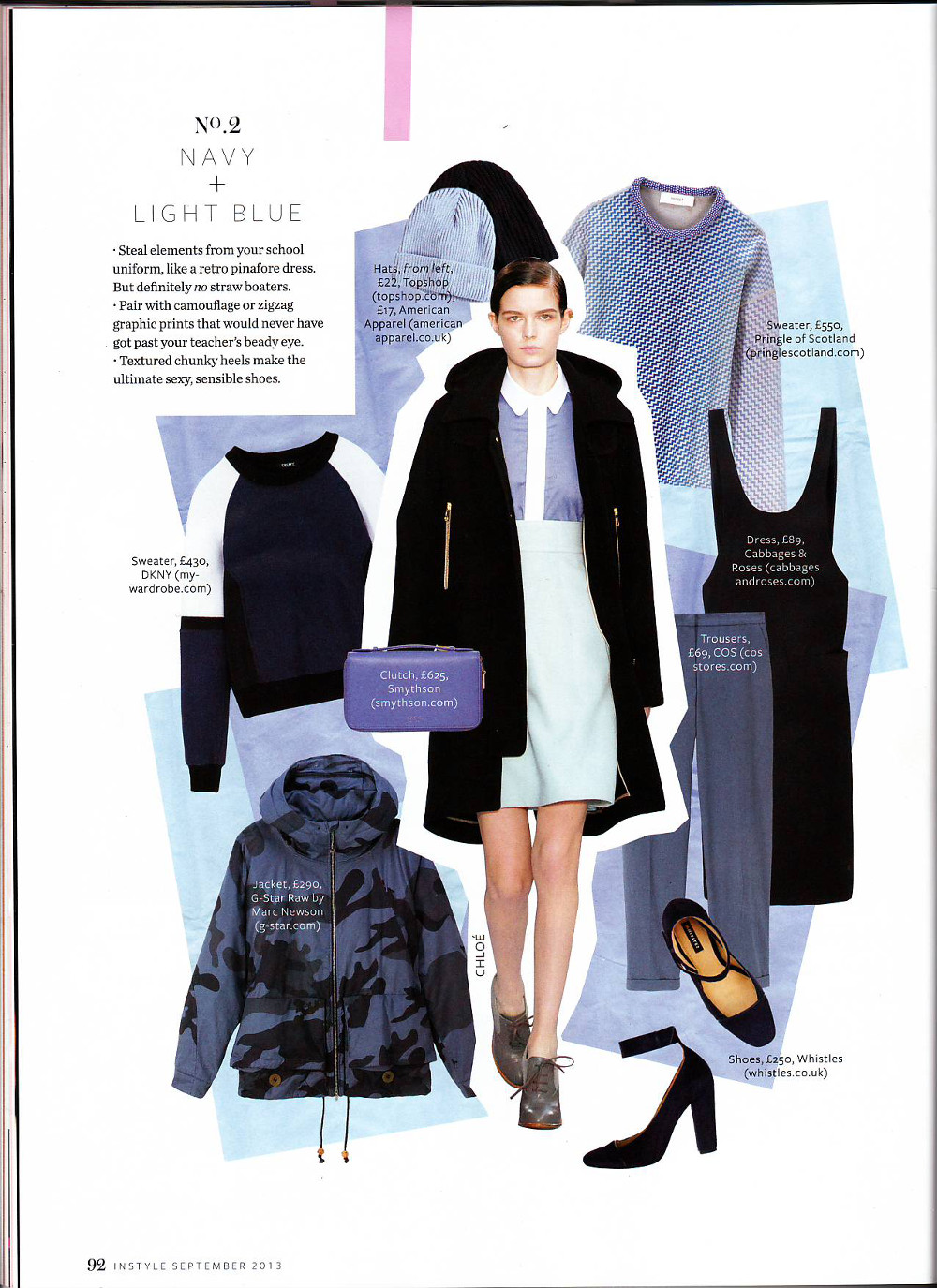 I have always been a navy blue kind of girl, but lately I've also integrated baby blue to my wardrobe. When I saw that inspiration for back-to-school in the latest InStyle issue, I thought that I should do a post about it since it reflected my state of mind at the time. Here's a little shopping wish list for that blue mood:
Acne Lios Navy Melange Oversized Sweater
The Classic Acne Cypress Boot in Navy, I have them in tan, why not get the black ones too!
Zara COMBINED FUR LONG WAISTCOAT
Zara Chino Trousers With Pocket in faded blue
Have a nice Saturday! xxx