This weekend, I went shopping to see the new fall collections but I ended up buying pieces that where on sale! I was inspired by the newest lines, but I found some very beautiful pieces in the sales sections that are just perfect for my first autumn looks. So here are some tips for fall shopping in the summer sales!
Here are my findings: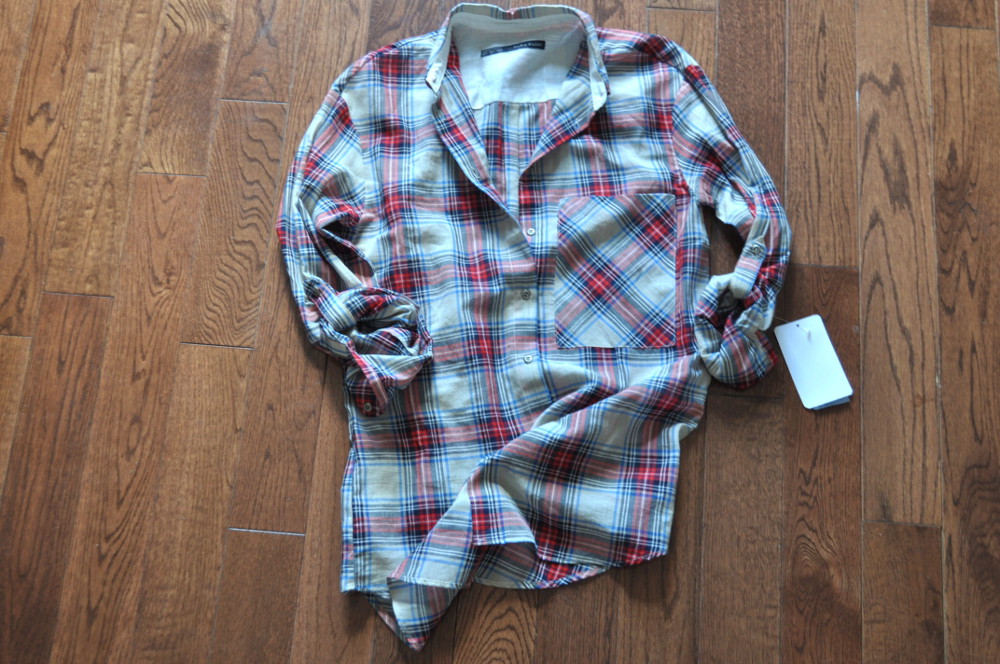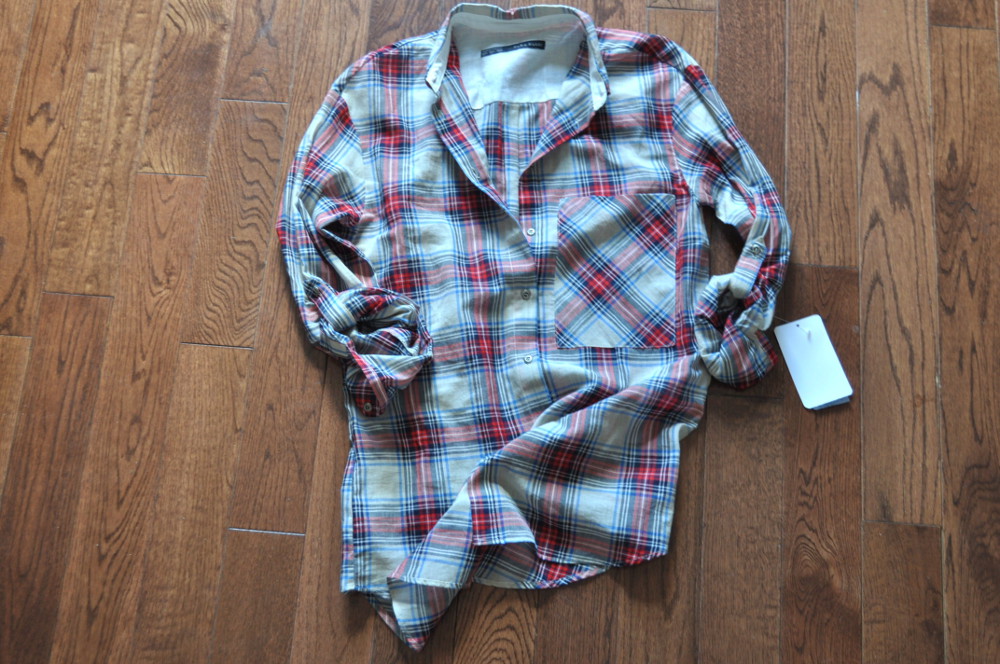 A plaid shirt is an autumn classic. During the summer you can find them in lighter fabrics and they are currently on sale. You can now wear them around your waist and take them out for the cooler evenings. Plaid shirts will be a perfect fit with a lot of styles this fall, go with red and navy tones, they're a must! This one comes from Zara, but you can also find similar ones here at Mango and here at Asos.
Long blazers and long jackets will very trendy this fall. I found this one at Zara, it has a boyfriend blazer look and it's perfect for this fall. You will find some at Zara, Asos here or this one from Cheap Monday at ShoBop. Do not hesitate to wear it with jeans for a casual look.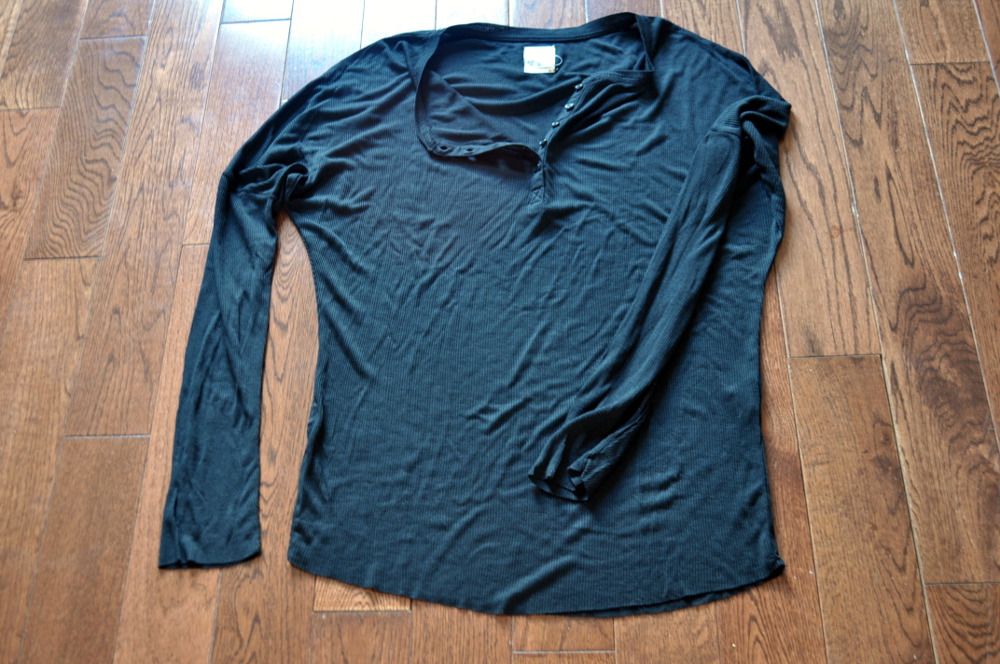 A good basic is always good to have. This long sleeves jersey is perfect not only for fall, but throughout the winter. For now you can wear it with your denim shorts and boots, sexy;) You will find some here at ShopBop, here at Need Supply Co. and here at Asos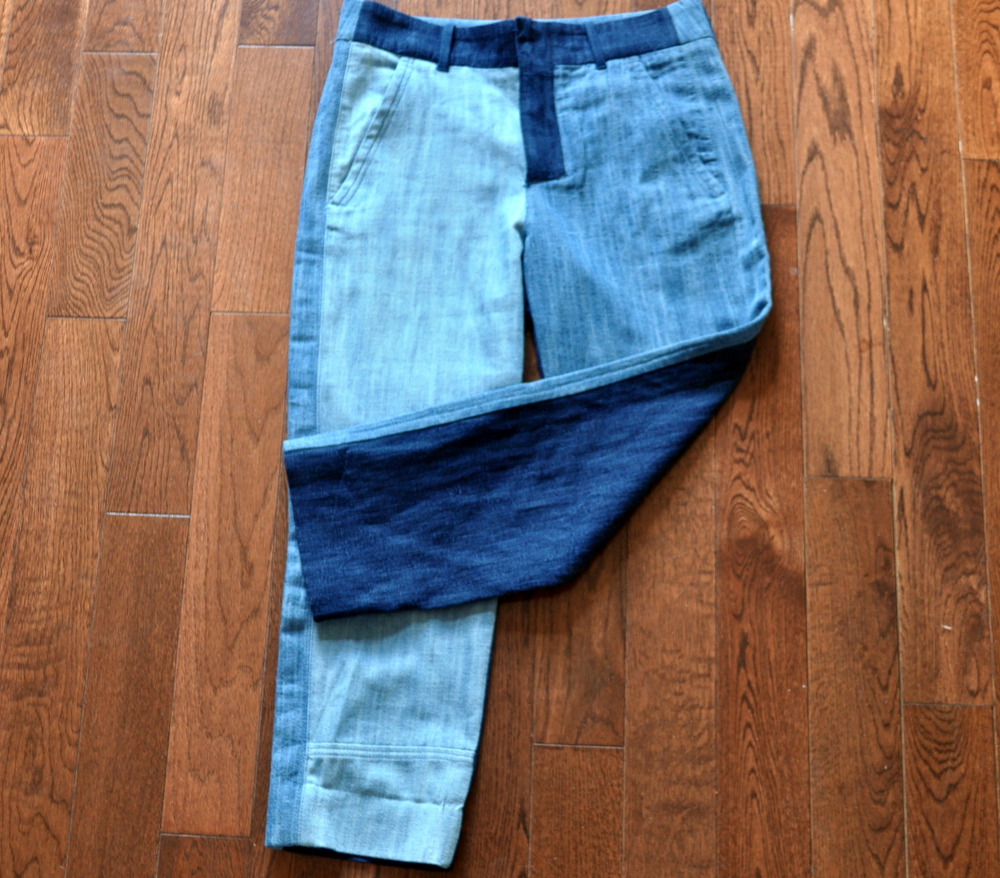 For a new pair of jeans, go for something out of the ordinary because they are on sale! This is a Phillip Lim inspiration for wich I paid the tenth of the price here at Zara, the original is now also on sale or you can go for a ripped look like this one at Pull & Bear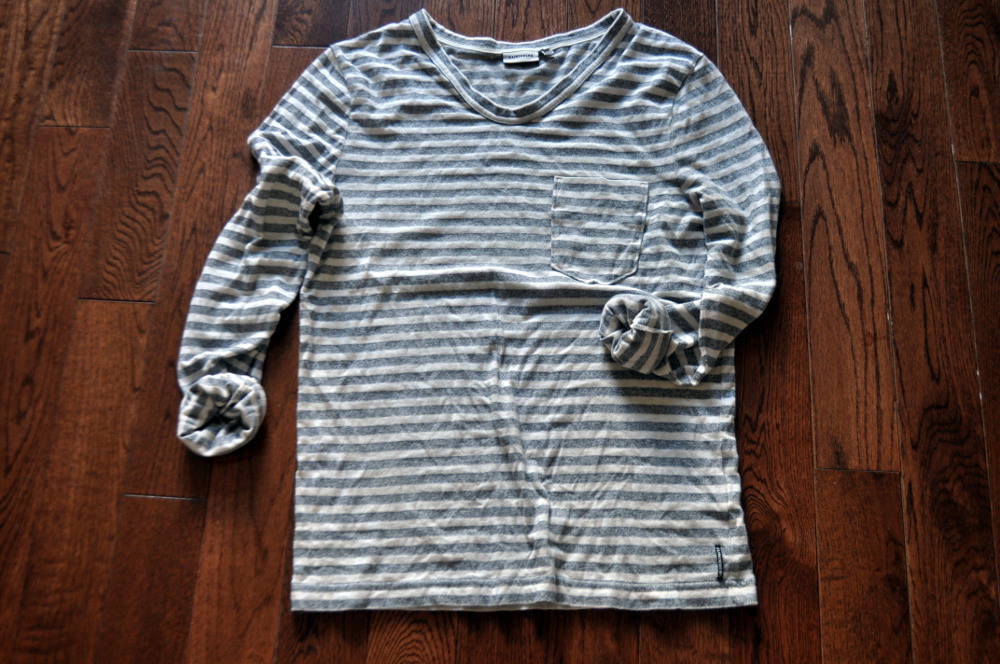 And finally a piece that you can wear throughout the year, stripes or sailor tees. This one is from the J.Lindeberg men collection that I will wear loose with the sleeve rolled. It's perfect for those cool summer evenings. This fall it can be worn with your favorite shorts, cute wool socks and a jeans jacket! You're going to find some here at Need Suppy Co. at Asos here and here at Madewell
And now I hope my tips will help you enjoy the latest summer sales this fall. Happy Shopping! xxx