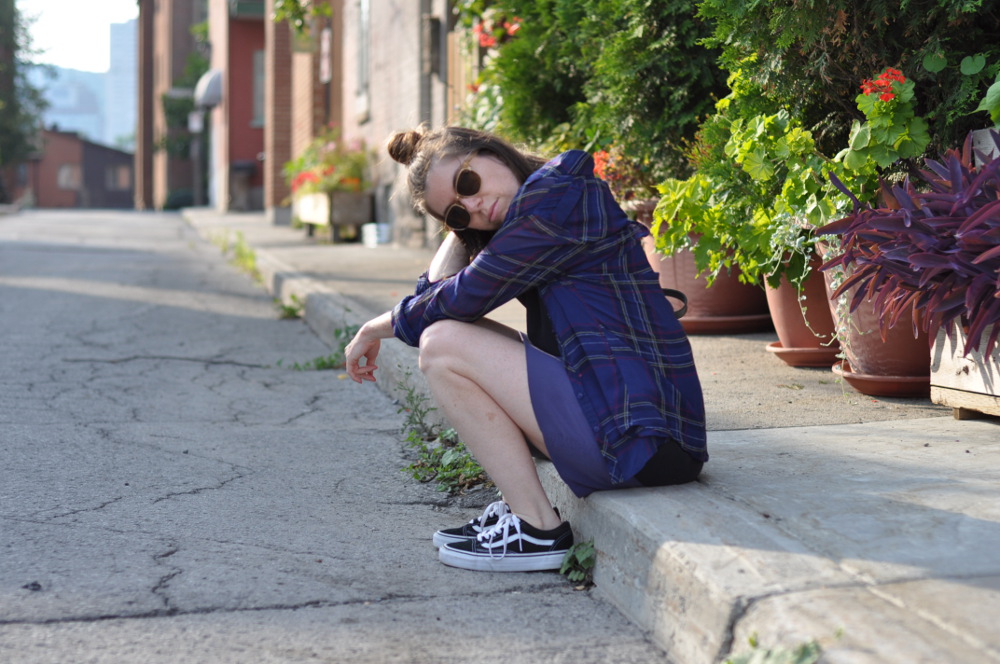 Samurai inspiration? No, this is not where I found this hair look! You know my hair is at the length  that is not long enough nor short enough, and I'm missing inspiration right now…
I've seen this look on runways at the latest fashion week, and I found this very interesting. I wasn't sure if it would look good on me, but I have to say that I like it! First,  it's perfect for hot summer days, and it's different from the usual bun!
If you have any good idea of how I should wear my hair at this length, let me know!!
Blouse: Guess / Dress: Quicksilver Women / Sneaker: Little Burgundy / Tote: Rachel F / Sunglasses: Toms /