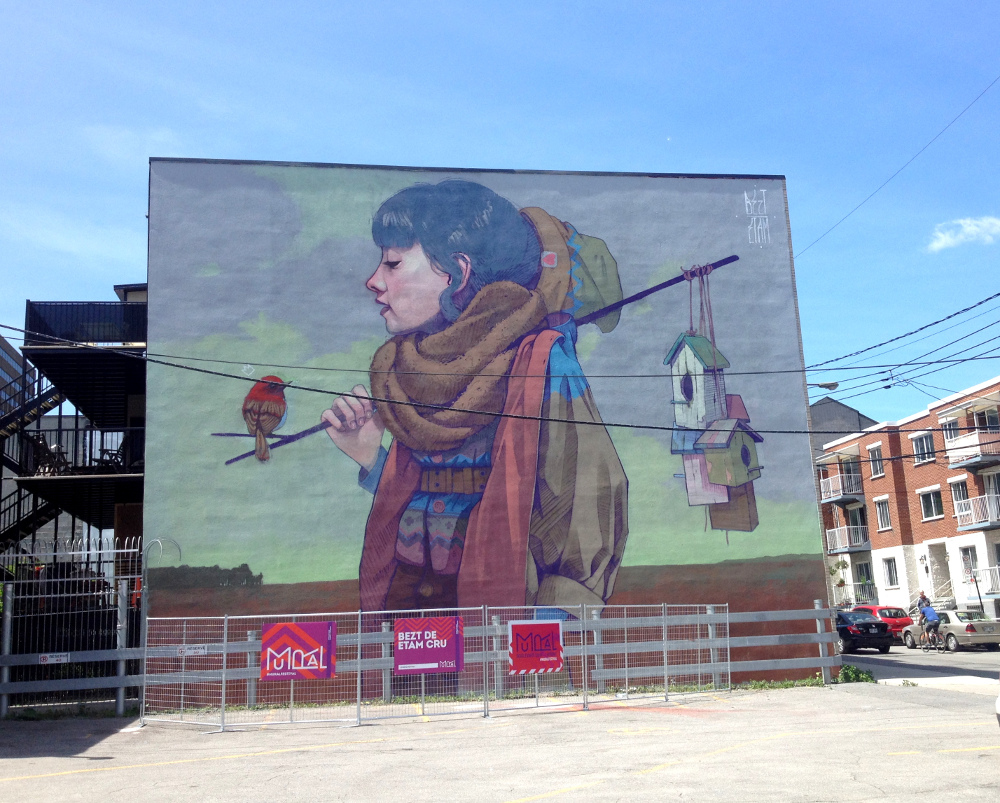 For four days in Montreal, from the 12 to the 15th of June, took place the Mural Festival. 20 artists from Montreal,  but also from all around the world leave their trace on different walls downtown. I'm totally in love with the concept, it's a free outdoor museum, free electronic music shows and a good way to start the summer!
I took some pictures for you, But you should go take a look for yourself, even if the festival ended yesterday, the art pieces, they are still there!
The murals can be found between Sherbrooke Street and Mont-Royal Street and between Clark and St-Dominique.
To know more about the festival and the artist you can take a look to their website here
Dress: Vintage/ Sneaker: Converse / Bag: H&M/