Ahh! the season change! Every time, it gives us the need to shop for some newness for our closet, right? Spring is actually a tricky season, if you live in a cold country like Canada. You have to be careful with your choices and keep it simple and modest , cause as soon as the sun and the warm days will be back, you will want to go shopping again but that time for summer clothes!!
Keep it simple with neutral colours, leave the fun for the accessories or by trying a new silhouette. For myself, I'm planning to do a Maxi Slip Dress in Silk,  that for now I will be wearing with boots and then this summer with a nice pair of slide sandals!
Have you already started your spring shopping?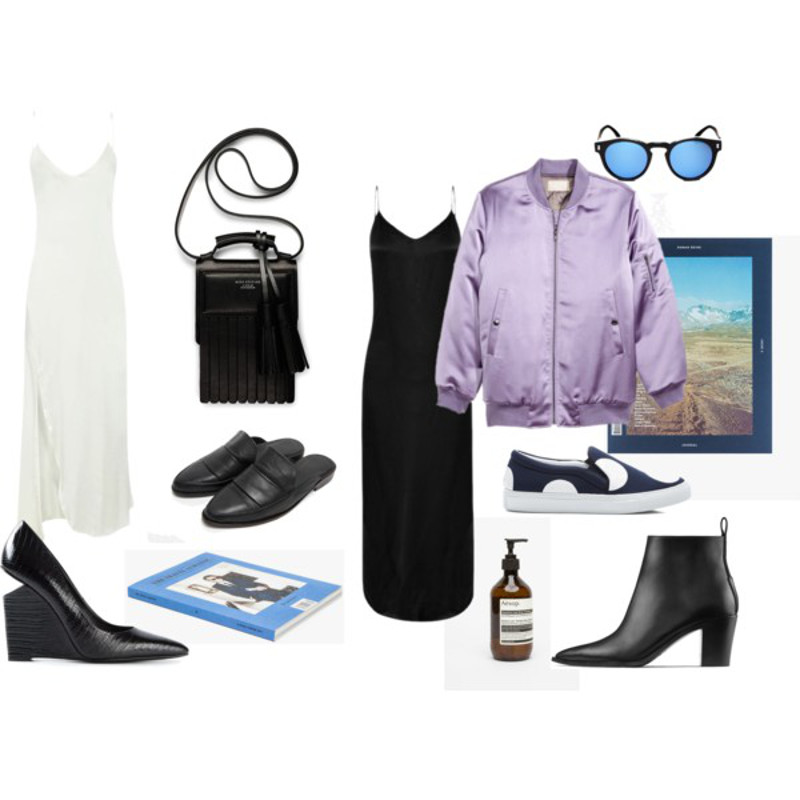 Do you want to shop from my wish list? Here's the link from left to right: