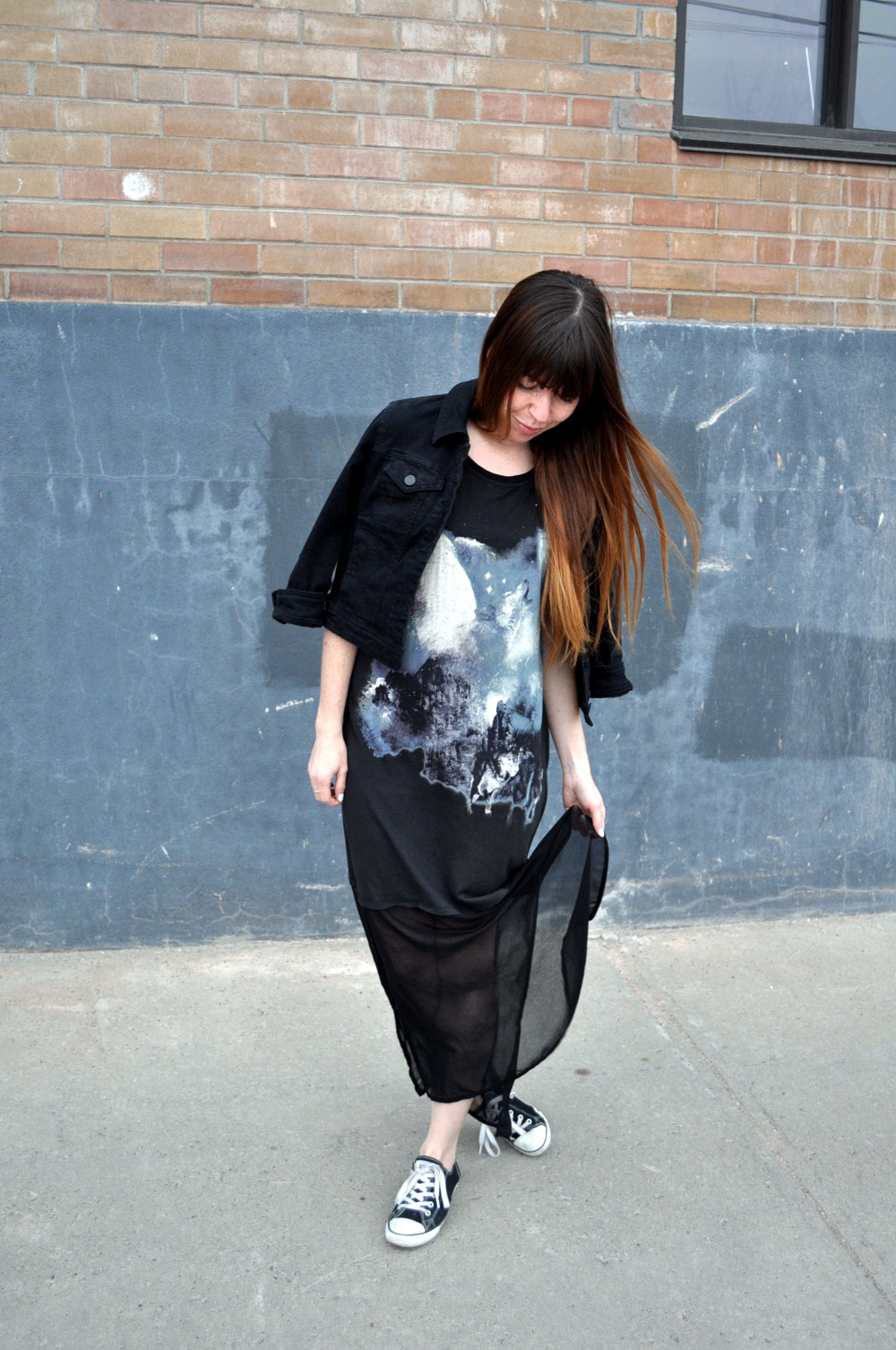 Summer weather finally got here, yay! The sun stays up longer in the evening, giving me the opportunity to show you more outfits during the week! Like this one, this is Monday after work, you can see it by looking at my eyes!! haha they looked tired!
I wore my maxi wolf dress from Zara that I got last summer. It's a simple dress, but I like the mesh insert at the bottom that gives it a different touch! It's the kind of piece that I didn't even try before buying it, straight up to the cash! Easy, cheap, that's it!
This is what I like about Zara, you can find versions of the latest styles you find on the runaway, great basics and just easy affordable stuff !
This is a promise, I will do my best to show you more often what I wear during the week at work!
xx
Dress: Zara / Jeans Jacket: BDG / Converse Chuck Dainty : Amnesia /