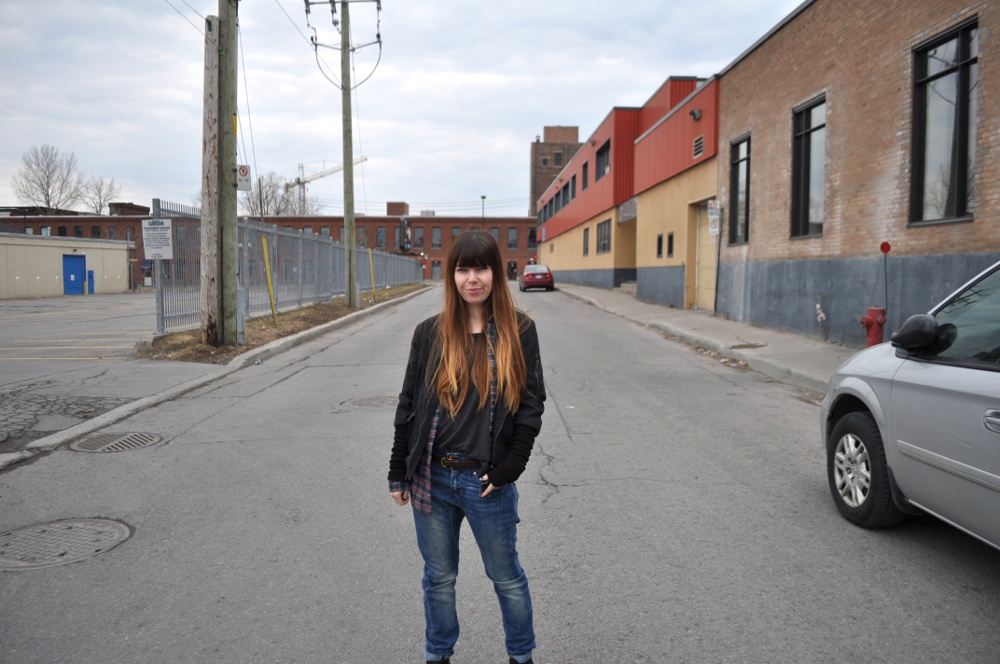 I was born in the early 80's, humm should I say that??? Haha, and I grew up directly in the Grunge period, listening to Nirvana religiously, dyeing my hair with my brother at home with not so good products. It was a really cool time.
I was the only one of my age where i grew up. But with my bigger brother I had the chance to experiece that era and really enjoy it! Now it's such a part of me, I can't get rid of my Dr. Martens, or my old Chuck Taylor's, and even less my plaid shirts. I'm actually looking to get a new Bomber jacket, a green one this time! You remember the army jacket that all the bad boys had in the 90's?
Every morning, I get dressed, depending on my mood or the weather. For that outfit, it was a gray day in Montreal, not rainy only gray… and it made me feel nostalgic. Do you remember those jeans from H&M, I think they were inspired by G-Star. Anyway, they are kind of really comfy harem jeans. I still have the two colors they made! Paired with a men's tee from Element, my favorite old plaid shirt and my black bomber, that's how I get my Grungy look!
Jeans: H&M / Tee: Element / Plaid Shirt: Vintage: Bomber: Et Vous, Paris / Ankle Boot: Aldo / EarCuff: Amnesia / Belt: Vintage