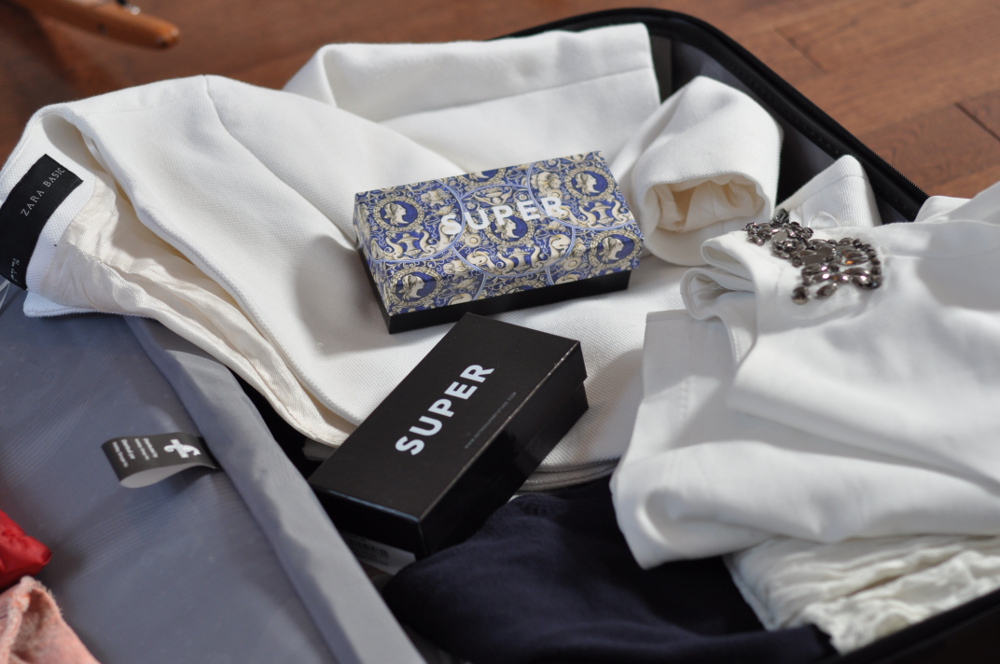 I started to pack for Copenhagen, Stockholm and Paris this morning!! Oulalala so exciting but not that easy, as I have to packed intelligently for 17 days. Of course I have to leave some space as I want to SHOP!!!!! And thank god, we will be able to do some washing because we rented apartments, so it's gonna feel like home.
My trick is too pick pieces that I can match together. Like the perfect blazer that you can wear with a pair of jeans, a fancy dress or shorts! Try to maximize the possibilities of each pieces! Dresses are a good pieces for traveling as you only have one piece to think of, more space for new stuffs!
Choosing shoes is hard too, I want to bring them all, but that would not be a good idea! So I have to choose, one pair of comfy runners because we are going to walk a lot. one pair of  great sandals, two pairs of sneakers like converse or vans and dressy shoes, that's the harder part for me!
I have to leave you on that note today, as I'm leaving soon to the FFUN BBQ 2013. It's a rooftop party, it's our summer launch party, It's my second party of the week-end, ayayay I think it will be a nice summer 🙂 Take care xxx