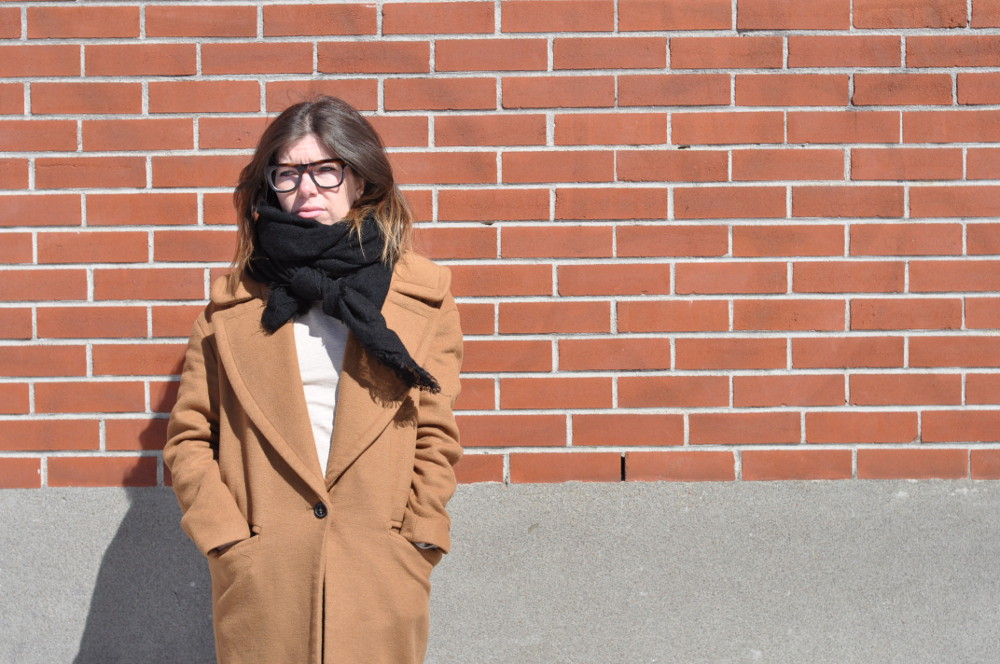 It has been eight years since I bought my last pair of glasses, and that means that it has been a really long time since my last visit at the optometrist. So when I heard that a new optical shop opened near my place, I said to myself, ok now it's time for a change!
Voskins opened in my neighbourhood a couples of weeks ago and they offer a unique variety of frames that differ from the traditional optical store. After trying every single pair of glasses in the store,  with the help of the most friendly team, I finally found the one for me!
The Ciccio from Retro Super Future are now mine!
Coat: Zara / Crew: H&M / Skirt: Burberry / Glasses: Super Retro Future / Sneaker: New Balance /
1338 NOTRE-DAME W STREET
MONTREAL, QUEBEC
H3C 1K7
t. 514.507.4966